Nua Documentation¶
Do not use yet!
This code is currently highly experimental, and not meant for public consumption. We hope to have a usable, alpha or beta quality, release, by the end of Q4 2022 (this depends on the funding we can get for the development).
Vision¶
Nua streamlines the development, selection, installation and resilient operation of web applications in a self-hosted cloud environment.
It is primarily aimed at users (SMEs, associations, public services, etc.) who wish to benefit from the simplicity of the cloud at the lowest cost without compromising the principles of digital sovereignty.
Its watchwords are: simplicity, resilience and equity.
Concept Map¶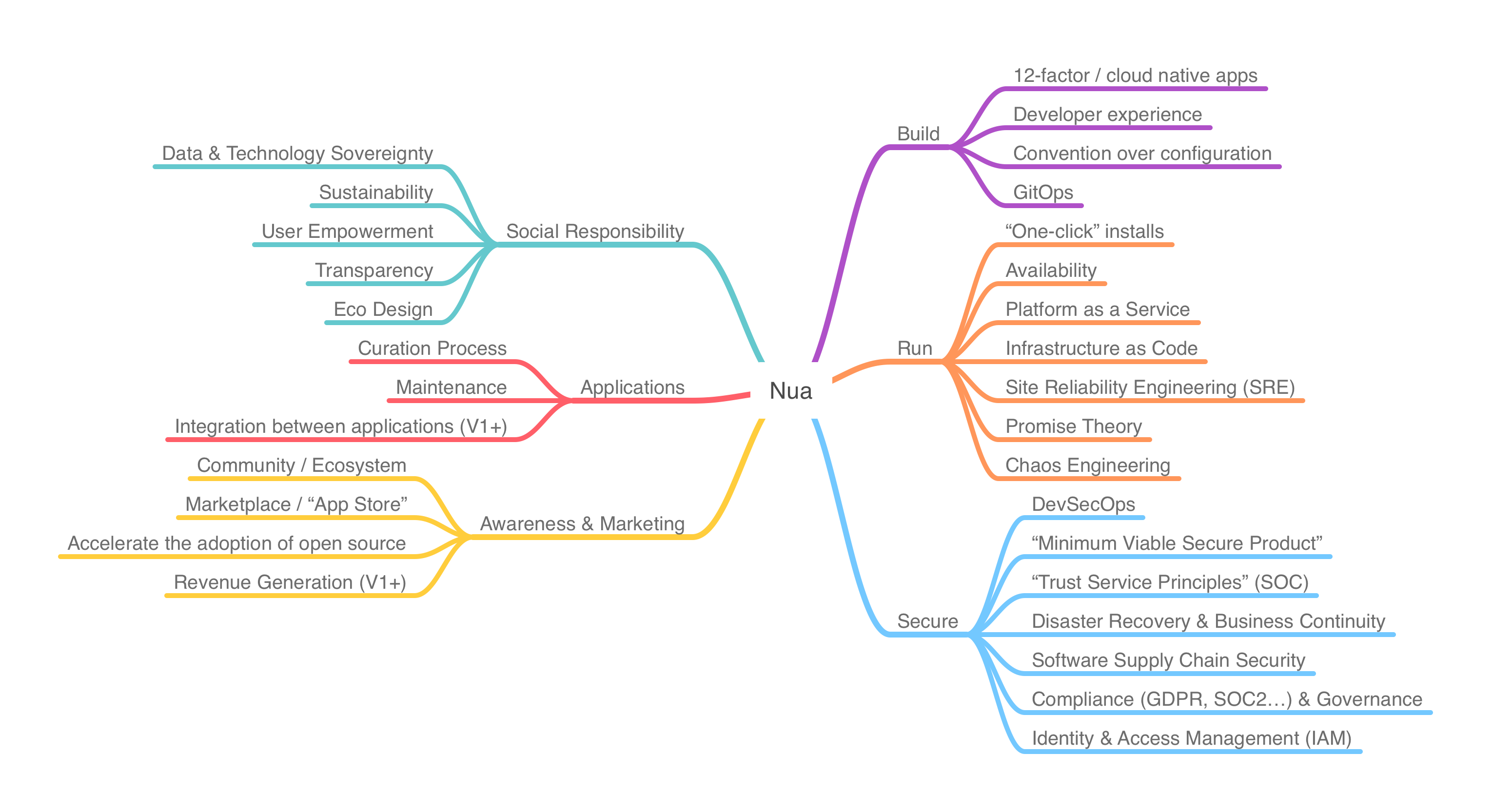 Use cases¶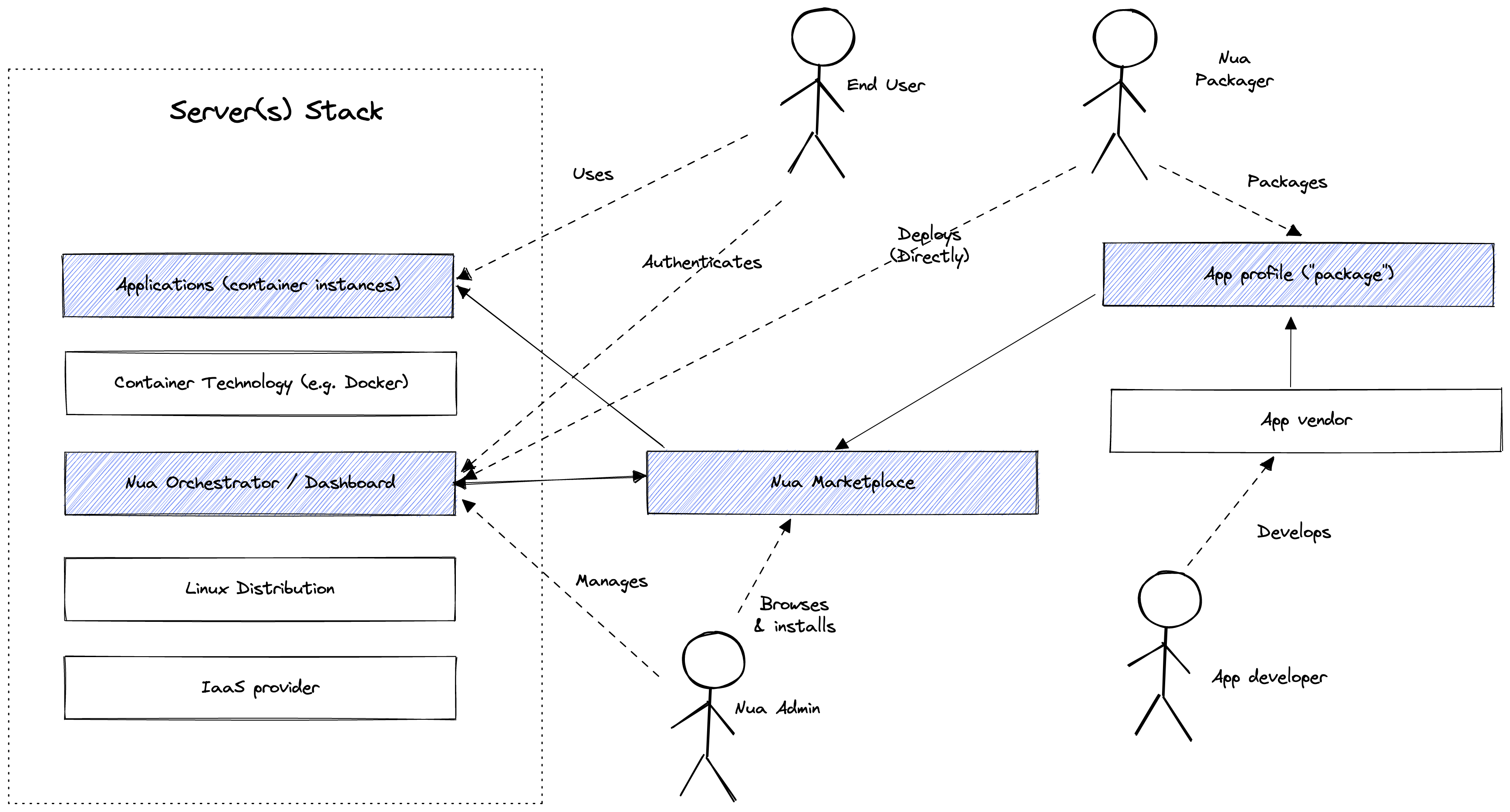 Read the documentation¶